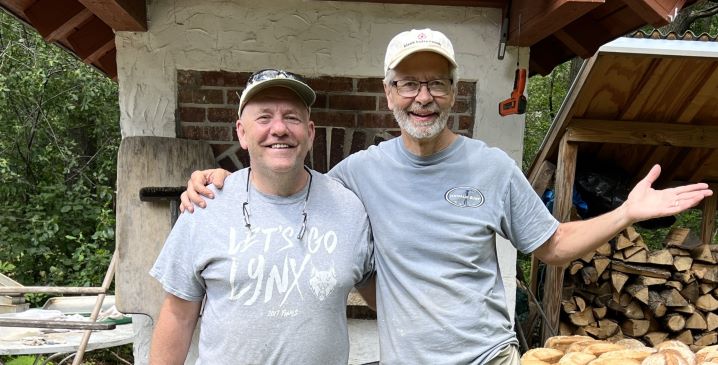 You can find us at the Mahtomedi Farmers Market in the summer. The Market opens June 24th and is held every Saturday, from 8 AM and ends at 12 noon, through September 30th. The market is at Veteran's Park (formerly called Triangle Park) in Mahtomedi. We are there most Saturdays.
In the summer I get to partner with my good friend Ross Safford to provide great breads and treats for the market. Ross is a trained chef and a former baker. He worked with world renowned baker Jeffrey Hamelman for 6 years in Vermont.
If you haven't done so, subscribe to our email list below and we will send regular reminders about market dates and bread and pastry selections.